The Many Uses of Frankincense
You guys! This oil is like the MAC DADDY of oils and it comes in the starter kit! That's insane!! Remember in the Bible how the wise men brought Jesus some Frankincense? Yep… this is it - REAL Frankincense - and it is oh so wonderful.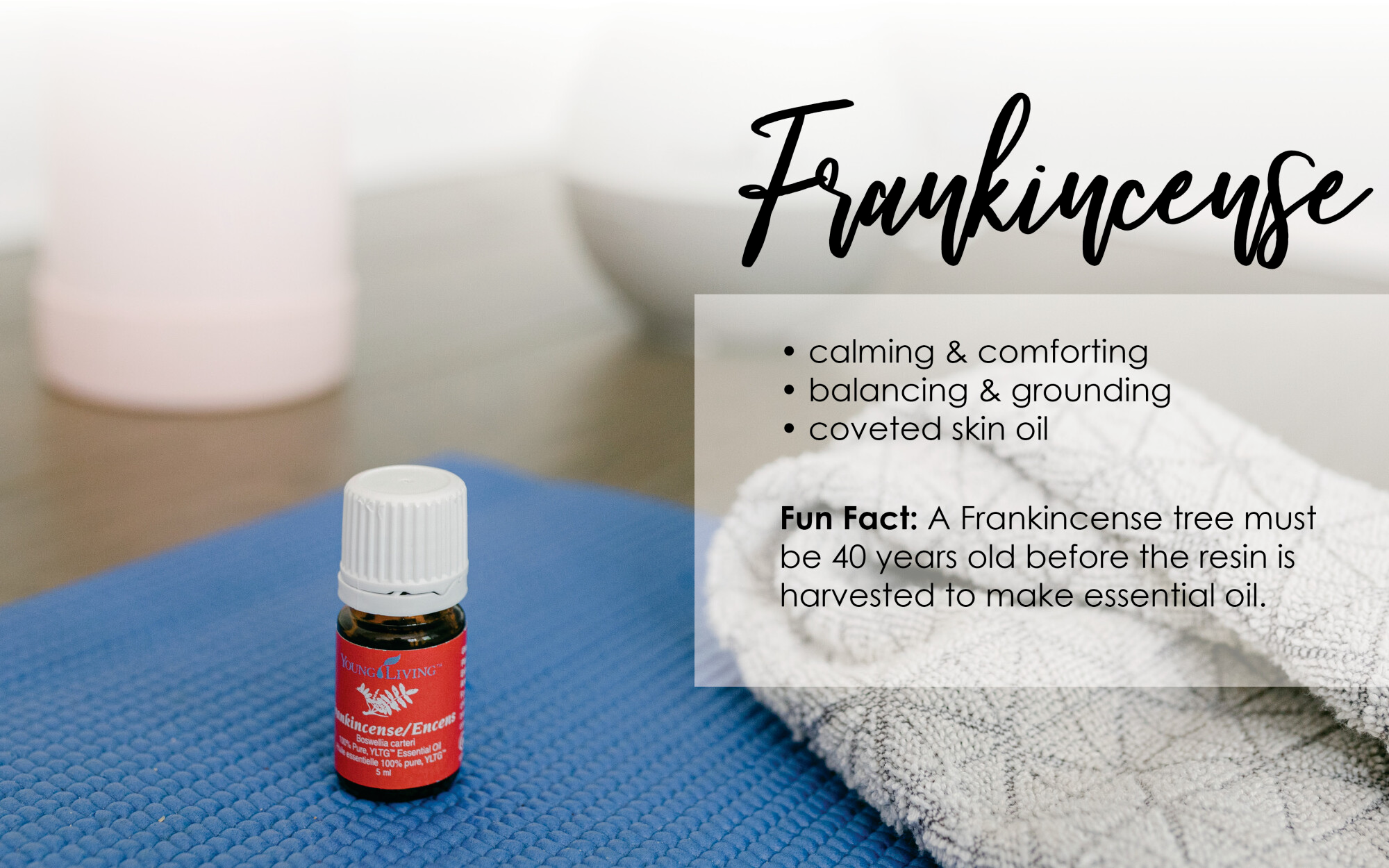 What's so great about Frankincense?
Promotes the appearance of healthy-looking skin.
May help reduce the appearance of uneven skin tones.
Has a sweet, honey-like, and woody fragrance that's very uplifting.
Can create a safe and comforting environment when diffused.
Can enhance your spiritual and meditative practice.
It is perfect for grounding and spiritual connectedness.
Some everyday Uses:
Use 1-2 drops of Frankincense oil on the temples and back of the neck to improve concentration.
Diffuse to refine your sense of purpose.
Apply 1-3 drops of Frankincense oil on each foot to strengthen the immune system.
Dilute Frankincense oil 50/50 with V-6 mixing oil and apply to a blistered area 3-5 times daily.
Put a drop of Frankincense oil on an insect bite to reduce swelling and speed healing.
Diffuse or inhale from the bottle to help elevate your mood.
Apply 1-3 drops of Frankincense on nails and at the base of nails, 3 times per week.
Rub a few drops on the stretch mark 2 times a day.
Apply 1-2 drops on a cyst 2 times a day until it disappears.
Apply 1-2 drops of Frankincense oil on sun-damaged skin spots 2 times a day until it disappears. Add to lotion to smooth the look of damaged skin.
Put 2 drops on a growth 2 times a day until disappears completely. You can also try oregano oil.
Rub 2-3 drops on breasts and lower abdomen every day.
Add to homemade deodorant to improve lymph function and breast health.