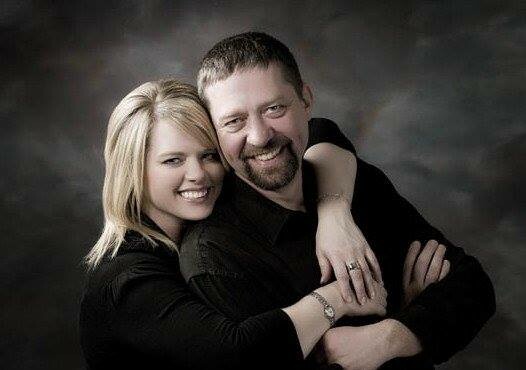 I'm an ultra compassionate wellness advocate who NOW believes that we are our BEST and sometimes ONLY advocates. If we do not take care of our own health and the health of those we love, who will?
I have gone through many events in life that all played a part in getting me to where I am today. It started with back issues to the point where I ended up in the hospital not being able to walk; an emergency appendectomy, and the surgery did not go well; a hysterectomy due to very painful fibroids pushing on my intestines; and all these surgery cause a large hernia which I went back into surgery yet again to have repaired. I cannot help but think I could have avoided so much of this if I only knew my lifestyle was contributing to it.
Then my now teenage daughter started experiencing hives over her entire body. After many visits to doctors, specialists and the emergency room, she was given a label that just meant chronic inflammation of the skin for no reason and told to go home and use OTC medications. I knew this was not the answer. I knew she could not live like this and that is when I started being her health advocate and found the answers we were looking for. This was the health issues that opened my eyes to a better way. And opened her eyes to a new life path.
Then, I had to be my own health advocate. I started getting blisters on my hands. Thankfully, I took my rings off because within 24 hours my fingers were swollen up like sausages and I now had at least 100 blisters on each hand. They were terribly itchy as well. I could not work as I was unable to hold a pen or type. Driving was difficult. Still stuck in my old way of thinking, it took me some time to switch my line of attack to get the answers I needed.
My husband was also struggling with the lingering effects of West Nile which included a compromised immune system, a reduction of some brain (executive) function and total fatigue. Western medicine had no answer as to what he could do to get back to the lifestyle he wanted. I started researching alternative solutions. I was somewhat skeptical but my husband was a HUGE skeptic (most men are LOL). We have all spent money on products and not seen the benefits. Would this be another one of those? After much hesitation, we took the plunge. We are so glad we did. Our life has drastically changed for the better.
All this kept us from living life!!
I have come to learn through these, and many other life's lessons, that the best way to heal the body is to give it what it needs to build itself up. I no longer want to use products to 'mask' the symptoms or that cause a burden to my body. I started to become more aware of how many other people are also fighting a battle with their health and feel they aren't getting the answers they need to feel well. This experience gave me some serious motivation to start learning about the body and what we can do to look after it. That lead me to sharing what I now know with my loved ones I now have a prevention mindset and love helping others make changes to live life to their full potential.
When I'm not helping others advocate for their health, I am spending time with my husband, our children and our grandchildren, working towards being debt free, choosing to see the good in every situation, and spending time with like minded members of our community of health advocates.
Come join our community of people loving life? Everyday people who are experiencing more energy than they have had in years, less aches and pains, less frequent colds and flue (if at all), saving money on everyday items, even crushing their debt and building a ridiculous savings that can withstand almost anything, and just plain loving life?
Come on in and learn how you can find freedom with the knowledge and information we share in our exclusive community. It's time to be all you were created for and live to your fullest potential!
Ready to learn more? Let's get in touch!

contact me